Moderators: Klaus, FourthWorld, heatherlaine, robinmiller, kevinmiller
Happy to announce a rebuilt version of my tmControl2 iOS control set for LiveCode. Get the full details here:
http://tactilemedia.com/blog/2016/03/10 ... rol2-v2-2/
---
---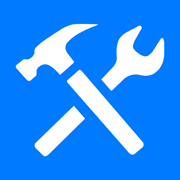 As a followup to yesterday's announcement, I'm happy to report that the guide app included in the tmControl2 package is now available in the iTunes App Store.
Called tmGuide, the app demonstrates the use of each control, and the output (if any) each control returns. For those looking to see what's included in the tmControl collection, this is a good working example.
tmGuide won't show up on App Store search results yet (it was accepted only today), but you can access it for free on your iPhone or in iTunes here:
https://itunes.apple.com/us/app/tmguide ... 98137?mt=8
(tmGuide was tested primarily on iPhone 5 so I'm not sure how it will display on a 6/6plus.)
---
Mainly the middle is too narrow. The navbar and the headerbar are the right width, but everything else is narrow. The fonts are also smallish.
---
The controls are very fast and responsive - faster than I remember them being in tmc2
---
A few people have asked for specifics about the controls included in the tmControl2 package. I've updated the product page with a visual list of the controls:
http://tmtools.tactilemedia.com/tmcontrol2/
Hope this helps.
---
FYI, on Sunday April 20 midnight PST, all introductory discounts for tmControl2 v2.2 will end.
If you're looking for a complete set of mobile controls for iOS, with example code and implementations, tmControl2 is a good option. Visit
http://tmtools.tactilemedia.com/tmcontrol2
for details.
---